We are thankful to have such great people as clients. Many have been with us for 5 years, others over 10 years with our longest-running client being with us a whopping 17 years. Why have they stayed with us? One simple word… RESULTS.
As the old saying goes "the proof is in the pudding". Here's proof our system delivers results. Read what our clients have to say about their experience with us.
"I read Fernando's newsletter for almost a year before making an appointment for a free consultation. His approach to core fitness just made so much sense to me and when I sat in the office the first day and looked at the magazines, books and inspiring messages on the wall, I hired him as my fitness coach. This was the first time I ever did something like this and in six weekly sessions, I worked diligently at learning how to practice the exercises he shared.
By the third week, I noticed a significant improvement in my yoga practice, was well as a return of confidence and strength lost during several months of being more sedentary than usual.
I am happy to recommend Fernando and his team to anyone looking for a safe and sound way to start/restart an exercise program and look forward to meeting with him again once I have met the goals he has helped me develop during our sessions."
Barbara M, Doylestown, PA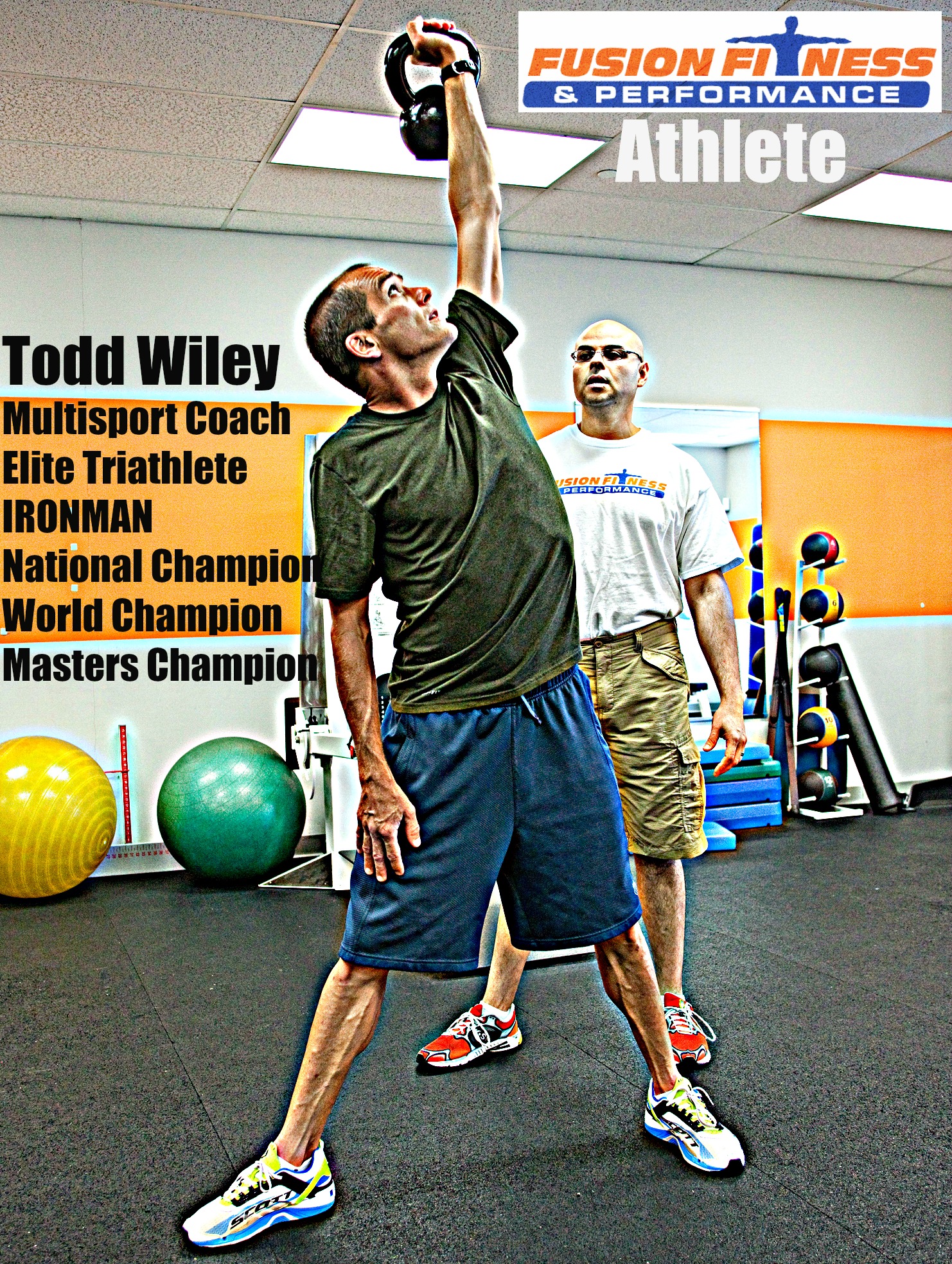 "Fernando's knowledge of functional training is superior. Whether you are looking to lose a few pounds or get yourself in better shape, his understanding of how to work the entire body will get the results you are looking for."
"I have a completely different understanding of what being "in shape" means. I am very happy with my results and like Fernando's approach better than the other trainers and programs I have tried in the past."
Jim C, Jamison, PA


"I have learned a lot about how to fix my low back problem. Working with Fernando has really kept me on track. I have reduced my low back pain, lost weight, feel stronger, enjoy my workouts and have a great feeling of accomplishment."
Nancy O, Doylestown, PA

"I feel that Fernando is not just the best around at what he does... Fernando is the only one around that does what he does."
Andy J, Doylestown, PA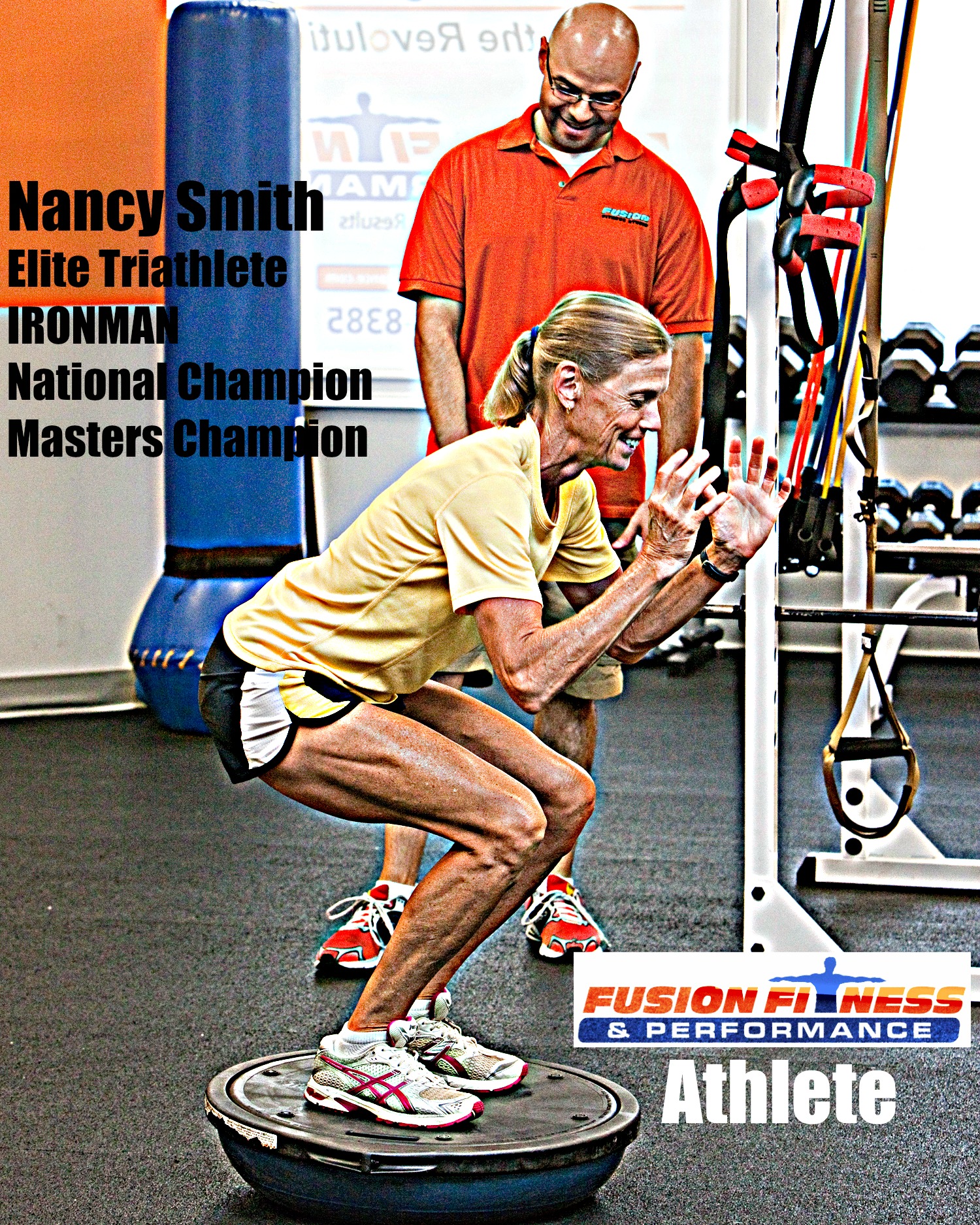 "I have never seen my body change so quickly and dramatically before. People are noticing the changes and that feels great. I recommend this program to anyone who is serious about getting in shape."
Marilyn K, Chalfont, PA


"I was surprised when I started at Fusion because it was a very different approach than I was used to, but I said to myself - I'll try it. Now, I have a brand new perspective on exercise...it has been eye-opening to say the least. I have experienced great results and Fernando's down-to-earth, energetic style is great."
Rich G, Doylestown, PA


"I learned exercises I never knew existed! I feel that having Fernando there to push me and show me how to exercise in the right way has maximized my results. When I first started I felt weak and out-of-shape and now I feel much stronger, better balanced and I look better too"
Liana T, Gardenville, PA
"Fernando's scope of knowledge goes beyond just exercise training. Very few fitness professionals have his broad expertise in the area of nutrition. As a clinical nutritionist I am always impressed with the ideas he presents to his clients concerning their food programs. Fernando is an all-around fitness professional that can help anyone and has my complete respect."
Phil Pappas, PhD, Nutrition, Owner Earth Foods, Buckingham, PA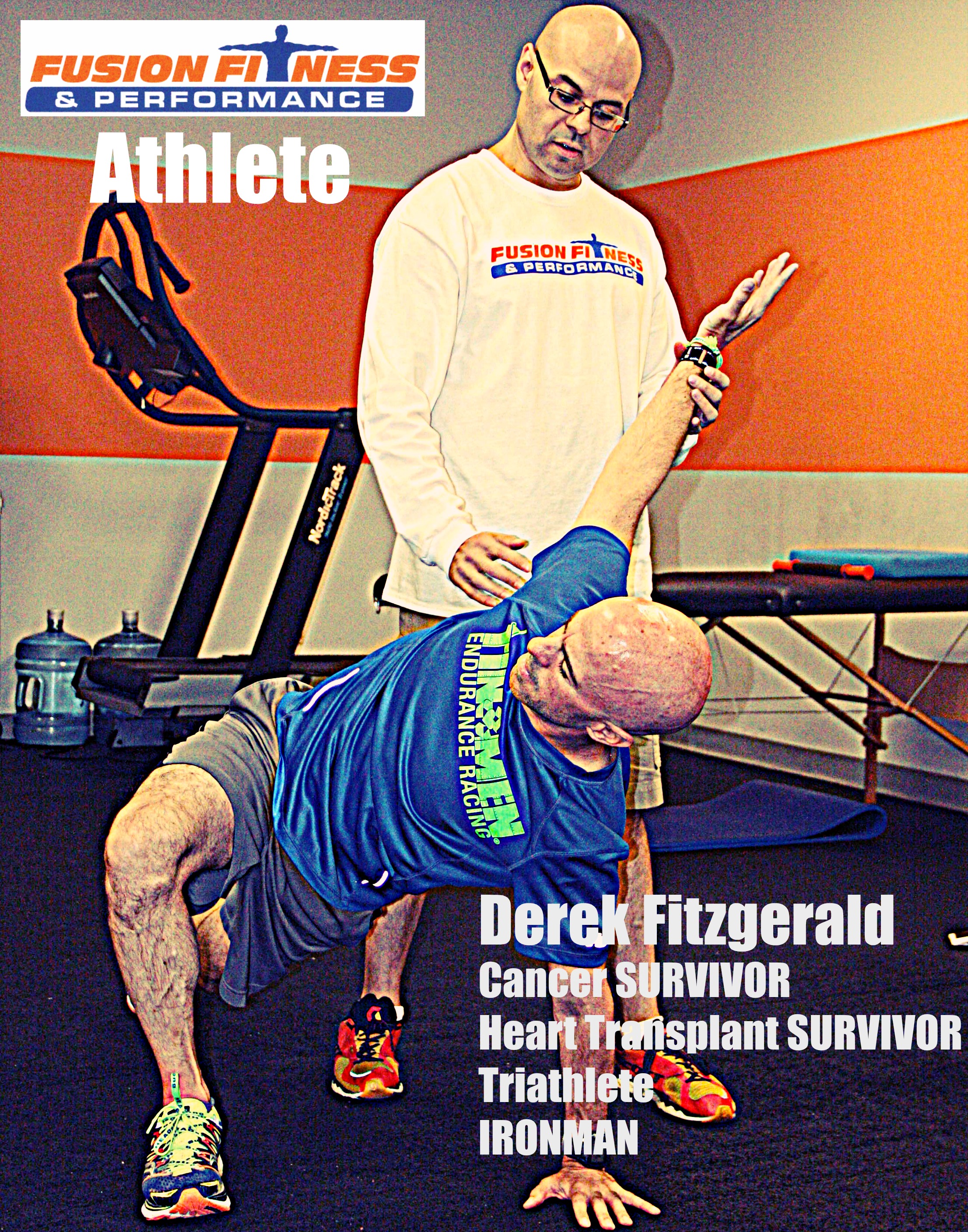 "I now understand the importance of Functional training vs. regular weight training...it's possible to work all my muscles, balance, core, cardio and flexibility at the same time and see better results that way. On a scale of 1-10, I rate my results a solid 9."
Sue H, Harleysville, PA


"I have learned so much about the different types of exercises I should be doing for my body. I have increased my overall body strength, tone and general well-being. Thanks Fernando!"
Irene F, Doylestown, PA


"I'm one of those people who has to exercise to stay fit - my genetics unfortunately are against me. I've had 2 ACL replacements in one knee from ski injuries, and have a herniated lumbar disc and degenerative arthritis in my neck. As a physician, I want to make sure that whoever is helping keep me in shape understands MY body. I always feel better after working out with Fernando. He knows how to keep me in shape without stressing injured parts of my body and has made me more functional. Fernando is the "real deal" - with a broad knowledge of anatomy, exercise physiology, and nutrition that can synthesize these into a custom package to keep anyone healthy, active, and in shape."
Rick Patt, MD, Doylestown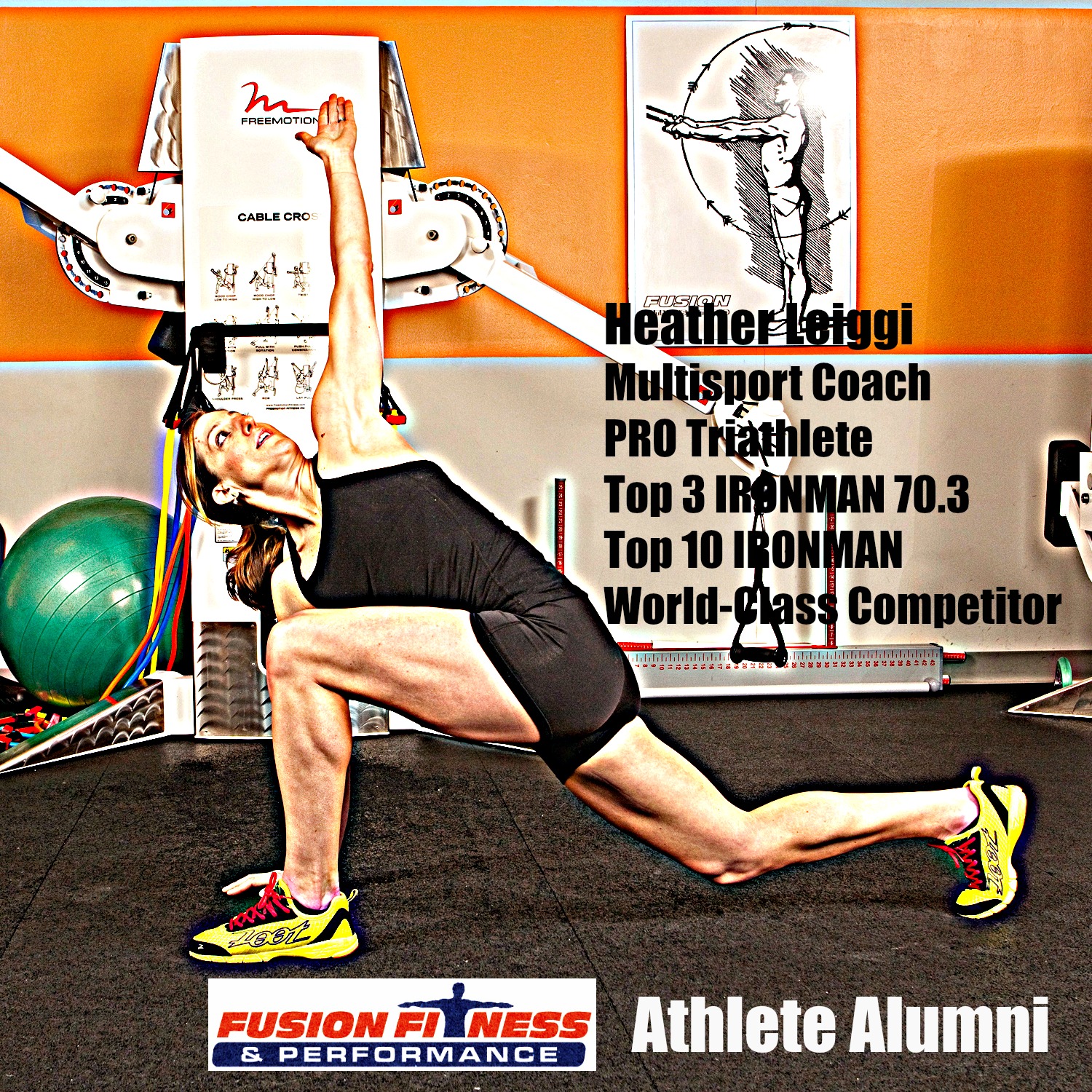 "Working with Grace is not only great for my body but my mind too. I can't think of a time I haven't left Fusion without feeling much better than when I walked in. Grace is excellent at reading my energy level when I come in and then creating exactly what I need to feel 100% when I leave after my session."
Sharon SW, Sellersville, PA


"I've worked out with Grace twice a week for 2 years. When I started I was completely out of shape and now I am so much stronger and feel so much better. I was able to do three 5k races last year. I would never have been able to do even one without Grace's help. She knows exactly how hard to push me and how to keep me from pushing myself to hard. When I work out with Grace it feels like I am her only concern. She focuses on me... no workout is ever the same... and when she thinks I'm ready, Grace adds a new exercise to the repertoire. Grace has confidence in me even when I don't always have it in myself. Grace is awesome."
Sabrina M, Doylestown, PA


"Grace has inspired me to get the most from my workouts. She has been very creative in helping me learn to work out better, despite physical limitations. Every workout holds a new surprise, it is never routine. Not only is she a great motivator, she is a great friend."
Heidi, S, Doylestown, PA


"Grace gave me hope when I had no hope. Hope, that I can accomplish things that I would otherwise think were impossible. She pushs you to your limitations and then a little bit more. Grace gives you the tools to make the impossible possible. Best of all, Grace really listens to you and make you feels like you are part of a family."
Elizabeth ZG, Jamison, PA


"What stamps Grace as an outstanding fitness trainer is the extensive knowledge she has about what makes the body work and her wise experience to help others become, and remain, healthy and fit. Grace is a good listener, a keen observer, and has the unique ability and intuition to use these skills to hone in on what each person needs, rather than in a "one-size fits all" manner. What is more, Grace does this in the most gentle and non-threatening style. Yet, she able to set the bar high for those she is assisting, and then like the excellent coach she is, give to them the encouragement, determination, and realistic workouts to accomplish healthy and realistic goals."
Jim L, Doylestown, PA


"Grace rocks! Grace coaches and counsels me on nutrition, core strength training, and exercise. From week to week, the type of information she provides is critical to my overall health. Best of all, she makes it fun."
Jacque E, New Hope, PA

We are committed to everyones success!! And we appreciate our clients reviews of our programs and how they have helped them. However, we understand people and circumstances differ and so will a person's results. We welcome the opportunity to help YOU work toward your goals.